March 2, 2022
Before Sidekick even existed as an idea, we'd been asked to find a solution to a problem that risked the loss of a national US competition held annually since 2012. The National High School Ethics Bowl (NHSEB), which runs over 40 academic ethics bowl competitions for more than 3,500 students across 32 US states, faced an existential crisis amidst the global pandemic.
With lockdowns, there was no way they could run bowl competitions in-person. Virtual was the only option, especially since the competitions brought students together from all over the country.

Through some intense collaborative work, we managed to solve NHSEB's greatest challenges:
How to deliver the same, unique bowl competition experience to all competitors despite being scattered across the country
Help competition organizers simplify and standardize how competitions were run
But from helping save bowl season for the NHSEB, we realized that learning universally was struggling with similar existential challenges. That's when we turned our sights to corporate learning and development.
The Existential Challenge For Corporate Training.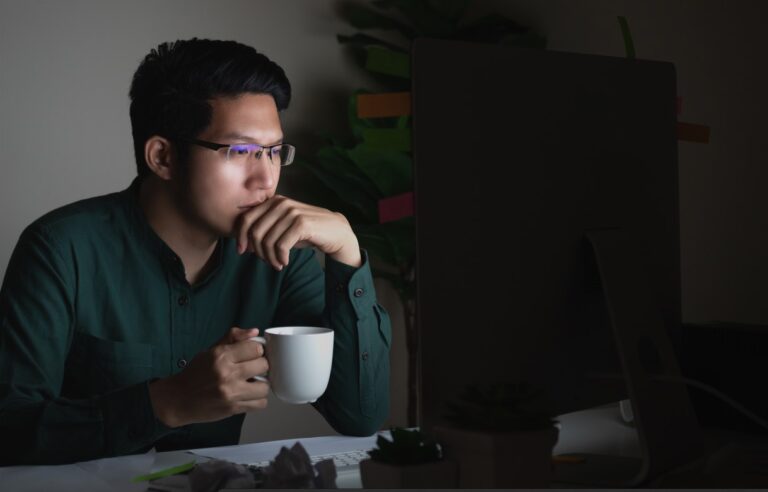 For most companies, training is expensive and it's being carelessly invested in. In fact, on average a company will generate $13,500 in training waste per employee. That's on top of compensation packages companies invest in to retain and recruit talent. Over a third of employees say their learning is being affected because they're disengaged as learners.
Meanwhile, corporate training continues to suffer from the same problem; the inability of most companies to track their training's effectiveness. So, while most leaders are still willing to invest in training and development because they see it as a strategic investment, many are still skeptical about its impact because they operate in a black box.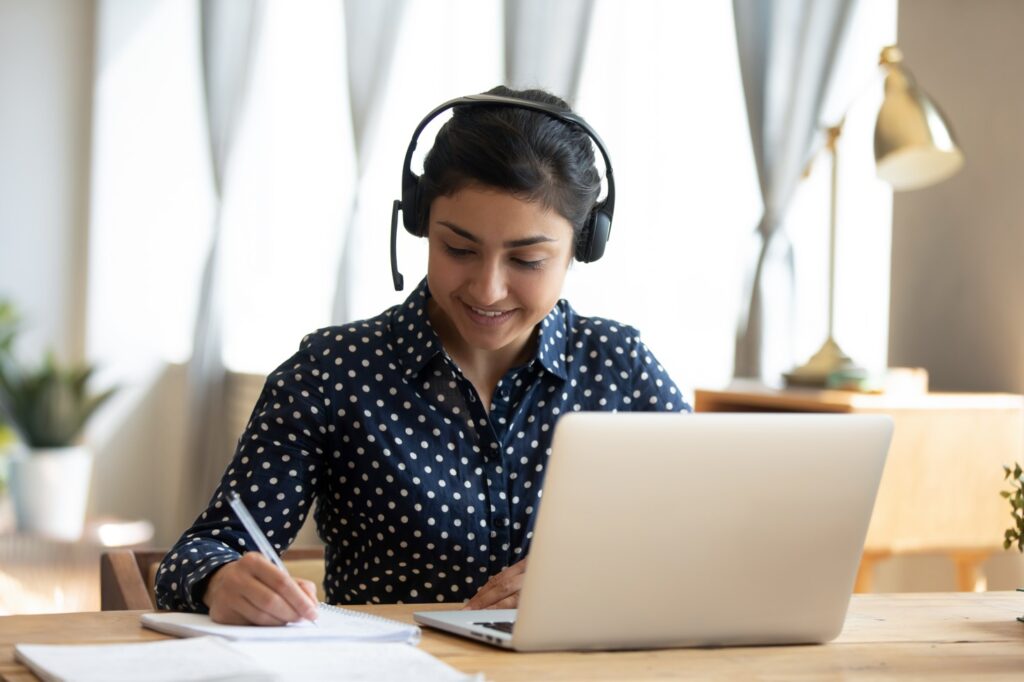 With companies struggling to manage learner disengagement brought about by the broad shift to live, virtual training, quantifying training ROI is even more important. This is especially true when you consider the added complexity that comes with running live training virtually.
Moreover, two trends have emerged that companies need to plan for. The first, is that the millennial workforce (which accounts for over 30% of today's labor force, by far the largest generation) view skills development and career progression as their top priorities. The second, is that this group wants to learn on their own terms, which has made self-paced learning popular.
But the pandemic and shift to hybrid work environments has had a major impact on that second trend. Employees find connection with peers a challenge, and it's something they crave. Self paced learning has been affected by this. People are disengaging with the learning content because they miss the opportunity to learn from peers and instructors.
The reality is, in today's hybrid work environment, companies cannot rely on self-paced learning alone. Unfortunately, live training lost its humanity when it shifted to virtual, and trainers need help.
Sidekick Is Born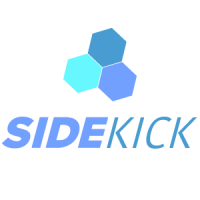 Until now, no viable technology solutions existed to help trainers manage the complexity of live, virtual training. But with the NHSEB experience, Sidekick Training CEO, Ben Zimmer saw an opportunity to help all companies manage the complexity of virtual, live training.
Building on top of the original tech solution used to support the NHSEB, the Sidekick Learning Engagement Platform was born.
Introducing Learning Engagement Tools Specifically For Corporate Training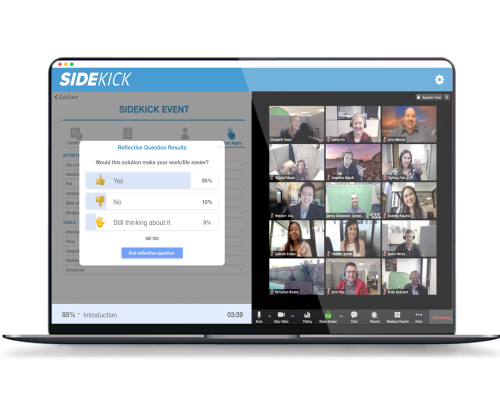 Sidekick helps trainers by removing the complexity from live, virtual training. But what makes it even more powerful is its ability to guide trainers to adjust their training approach in real-time when learning engagement wanes.
Through Sidekick, trainers are equipped with a collection of engagement features they can leverage to optimize learner engagement in any live, virtual training scenario.
Take The Sidekick Challenge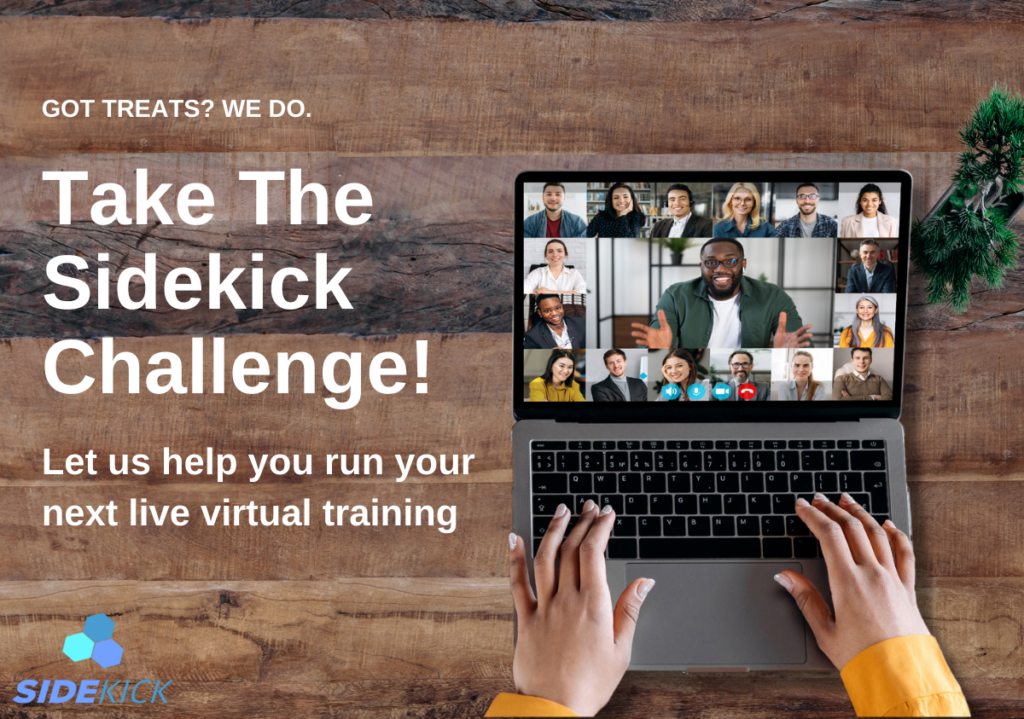 Currently the platform is available for free trial to users for a 3-month period as part of its Take the Sidekick Challenge! Campaign.
Along with unlimited access to Sidekick's full feature suite, trial users will also have the opportunity to schedule a 1-hour meeting with a Learning Experience Designer, who will provide recommendations on training strategy and how best to leverage Sidekick to full effect.
To learn more about the trial user promotion and the Take the Sidekick Challenge! Campaign, visit Sidekick's trial user sign up page.