December 1, 2022
Sidekick Training and Enable Education have become partners in digital learning! Through this partnership Sidekick is able to offer a one-stop learning solution for companies. Sidekick can now pair its powerful live learning platform with Enable's 16 years of expertise in creating custom digital learning content - from games to augmented and virtual reality simulations. We think this is a big win for our customers!  
Who is Enable Education?

Since Ben and Amy started Enable Education 16 years ago, Enable has grown and evolved to become an end-to-end learning experience design and development company with clients ranging from K-12 education institutions and non-profit organizations, to multinational engineering firms, manufacturing organizations, and game development companies. 
There are a number reasons Sidekick Training has partnered with Enable:
Experience
For the past 16 years, Enable has been solving learning challenges and providing clients with training solutions. These have typically included a combination of creating content, video, learning games and interactive experiences, and deploying learning experiences on a learning management platform (LMS).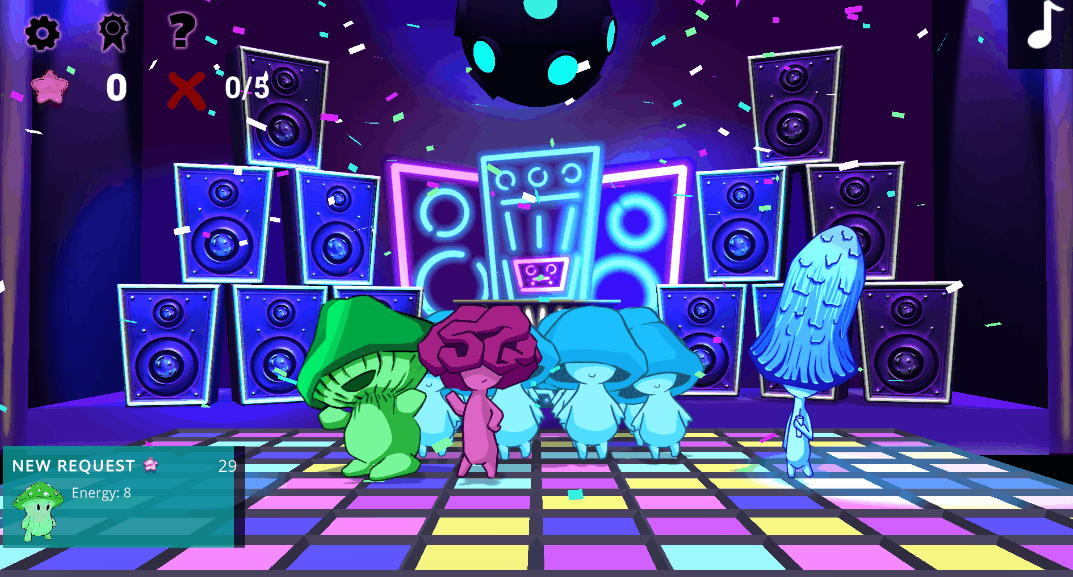 Enable's success in creating solutions with a wide range of organizations gives them a broad lens through which to view organizational learning needs. No two companies are the same, so no two learning solutions are the same. That's why customization is a key principle of learning experience design for both Sidekick and Enable.
Processes
Enable Education follows a robust analysis process based on adult learning principles and learning industry best-practices. This ensures that right from the start of any project, the learner is placed at the center of the learning experience, with clear objectives they're working towards.
Enablers
The Enable Education team has a mix of diverse professional and education backgrounds, areas of interest, and expertise. With experience in both academic and corporate education, as well as experience working in internal L&D departments, the Enable team is well-positioned to provide expert advice and support on education and training.
Innovation
Through ongoing learning, networking, and listening to what the market tells us, Enable not only responds to the needs of clients, but is able to stay a step ahead in learning and development.
Why the Partnership?
After Sidekick's soft launch in February 2022, our team spent a great deal of time talking to early adopters, discussing their experiences using the platform, and exploring new features that would further support them in their training events. During conversations with clients and potential clients, many have identified that they face multiple challenges in offering their employees great learning. Very few people have a strong platform, good learning content, and a facilitator to deliver training now.
So we developed the Sidekick Live Learning Solution, which has three components:  
The Sidekick Platform augments  Zoom with gamification, better data, and engagement features
Custom Course Library Development built from your companies' materials
Facilitator Training that can turn any employee into a great educator
Combined, these three components give companies what they need to implement a structured live learning program without the cost of hiring a learning and development professional.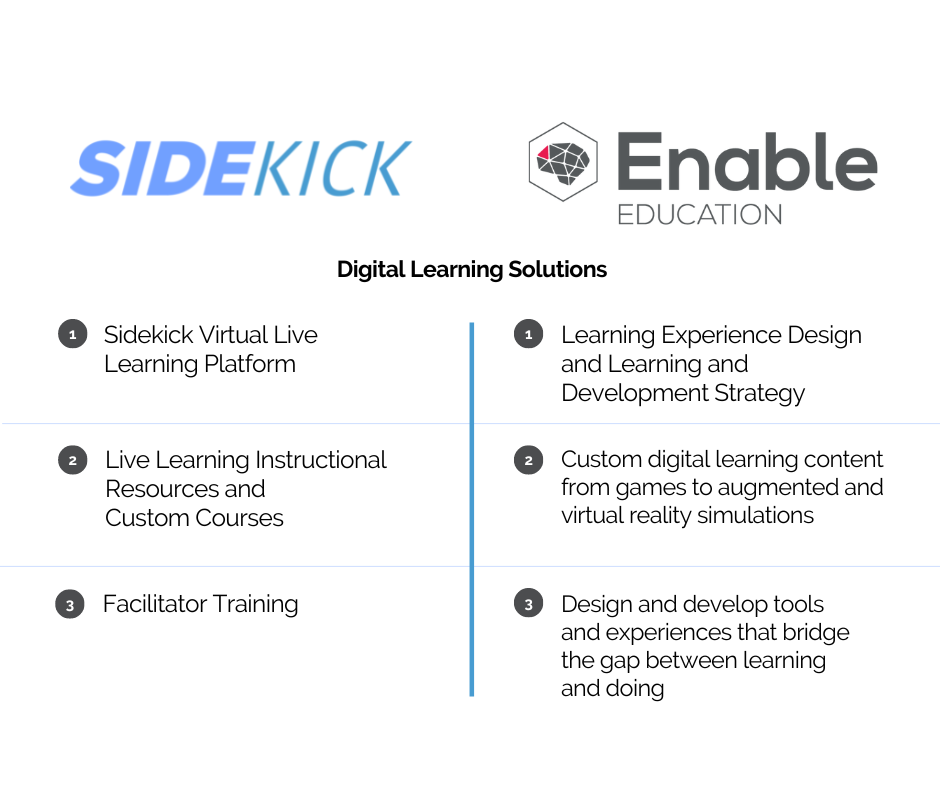 We've partnered with Enable Education, with their decades of experience developing training to support us in creating custom course content. Enable is ideally positioned to provide this learning service, while Sidekick provides a powerful live learning product. 
If you'd like to chat about a learning challenge, or to discuss how Sidekick can help you, reach out and schedule a call with one of our team – we'd love to hear from you!