March 25, 2022
Last week we had the unique opportunity to participate in a panel on innovation with a handful of other local business leaders from both the private and public sector.
Organized by Canadian Member of Parliament Adam van Koeverden, the roundtable discussion gave local business leaders the opportunity to connect and share their thoughts on the state of business as we emerge from the pandemic. Technology specifically was a focal point of the discussion, especially as hybrid work environments and distributed workforces have become the norm.
Hosted at the Milton Economic Development Innovation Centre (MEVIC) in Milton, Ontario, the Honourable François-Philippe Champagne attended the event as the featured guest. Champagne has been Canada's Minister of Innovation, Science and Industry since 2021.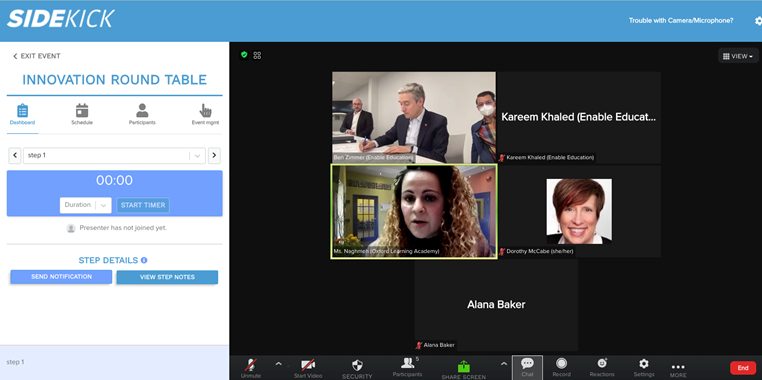 Sidekick Training CEO Ben Zimmer attended the event in person and had the opportunity to tell Sidekick's story to those in person and the handful of attendees that joined the meeting virtually.
"Sidekick's development was a direct result of the new dynamics introduced by the pandemic. While we've learned to adapt, many of our existing tools weren't designed for the new hybrid work environment.

We are proud to be part of the Milton tech community and we're excited to be at the forefront of a new crop of technologies that has emerged to address the unique challenges the new hybrid reality brings."
Ben Zimmer CEO, Sidekick Training
Inquire About Becoming A Sidekick Trial User
If you're interested in signing up for a 2-month trial of Sidekick, visit here to sign up.
You can also contact us at info@sidekick.training with any questions.