April 13, 2023
Challenges of Remote Work and Training
In the wake of the pandemic, remote work has become the norm for many businesses and this poses a new set of challenges for training professionals and businesses alike. The reality is that effective training and development in the age of remote work requires different tools and approaches to ensure the success and productivity of remote employees.
Business owners and managers might not think twice about offering training to employees when they work onsite, yet training should be an essential element of every organization's employee development plan – even when employees are not present in the office. Research has shown that training is directly linked to employee retention, performance, and satisfaction. By investing in their learning, employees will be better prepared to handle challenges and capitalize on new opportunities that present themselves.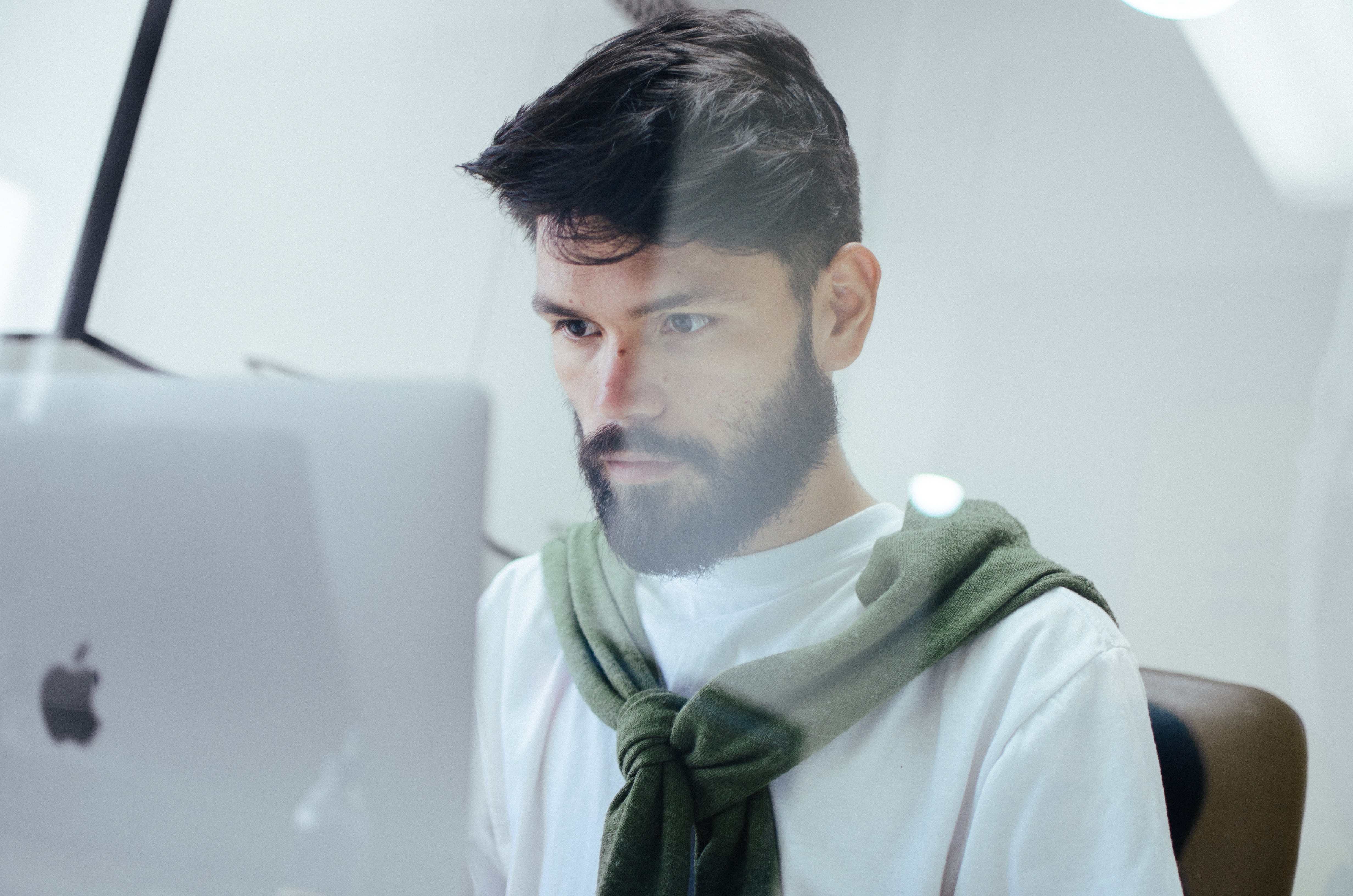 3 Things You Can Do Now to Get Started
Training needs can be difficult to keep up with and it's challenging to organize training for employees, especially when staff are not onsite and dispersed across the country or even around the world. With the right tools, structure and support, training in the age of remote work can be simple and effective. Here are three steps to get you started.
Step 1 - Develop A Training Plan
Before starting any training, it's important to develop a training plan that takes into consideration your employee's learning needs and capabilities. Training with no set goals provides little value. When our Learning Experience Designers (LXDs) develop a training plan, we have a conversation with clients to identify gaps in skills that may be creating obstacles in employees' work. We take into account their existing knowledge and skills, learning preferences, and job roles and objectives.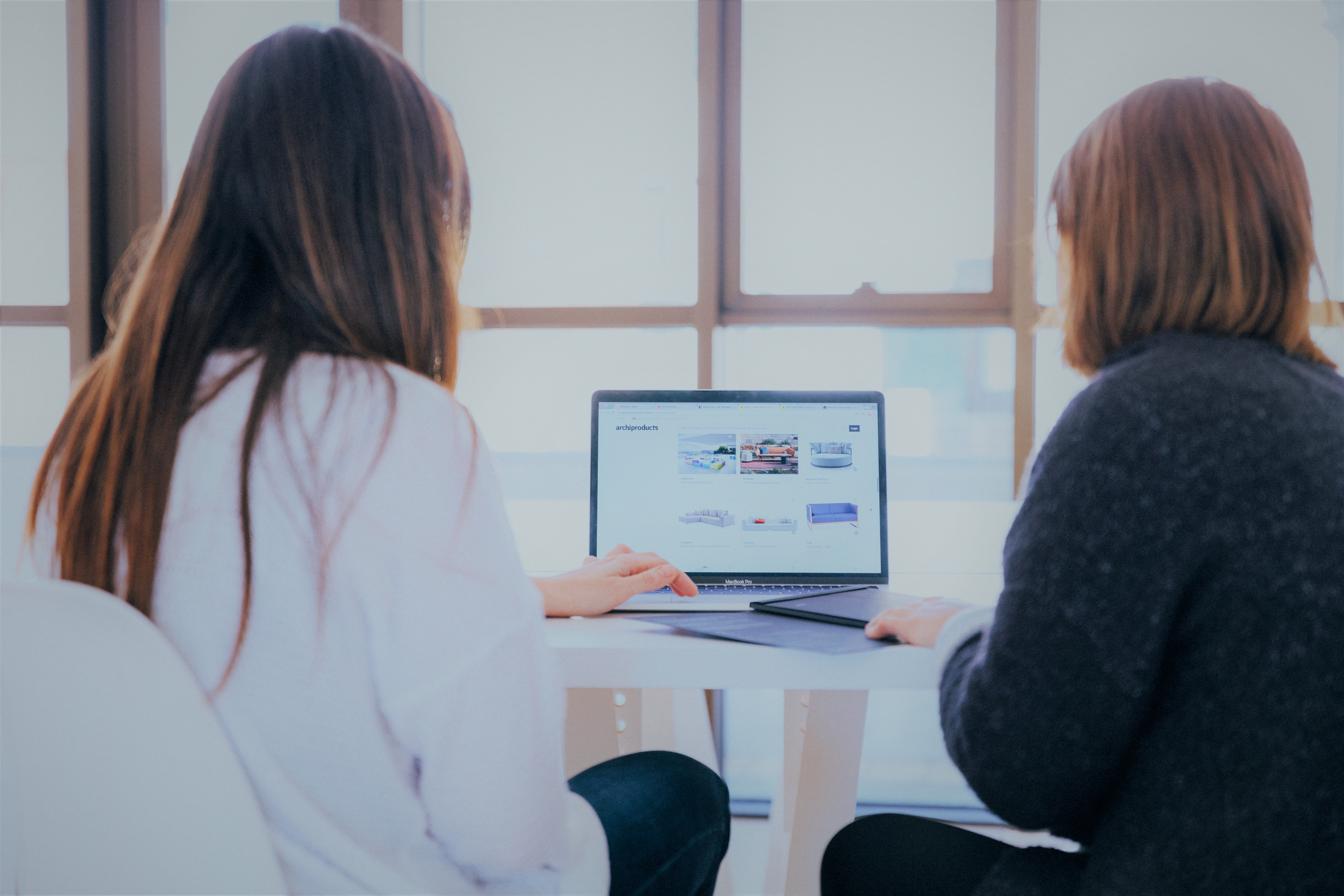 Step 2 - Choose The Right Technology
Selecting the right technology to support remote learning and development is key to ensuring training is engaging and successful. This can include tools like virtual live-learning platforms, eLearning platforms, and learning management systems (LMSs). Your selection will depend on your training goals, audience, resources, and budget.
Sidekick is a virtual live learning platform to create, replicate, and customize engaging live learning events. The Sidekick Platform, paired with our LXD team, helps companies create structured event playbooks - packed with instruction and assessment strategies that they can replicate with the click of a button. 
Each quarter, Sidekick clients get event playbooks, expertly designed and custom-built by the Sidekick team to meet their unique needs. The Sidekick team helps companies integrate scenario-based learning, gamification, quizzing and polling, structured discussion and other collaborative tools into their learning experiences. Through this process, your internal team not only gains new content to launch quickly and easily, but also learns new strategies to author and facilitate their own live learning content - amplifying their effectiveness.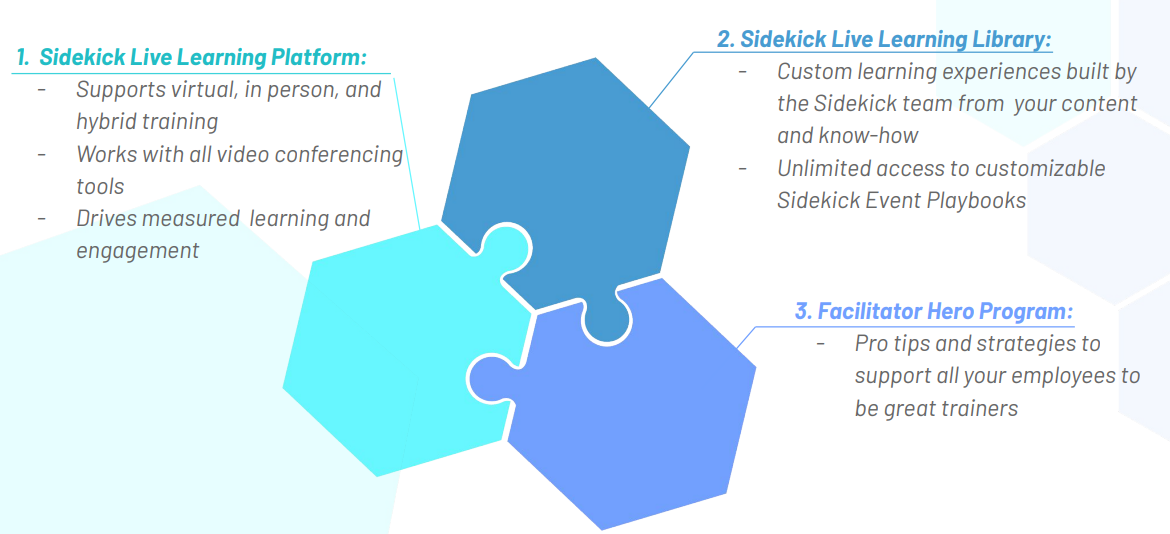 Step 3 - Monitor Training Performance 
Finally, monitor and measure the participation and progress of employees during their training to make sure it is being delivered as intended and meeting its goals. Regularly collect feedback from employees and track individual and group performance to adjust and adapt training content, objectives, and approaches to ensure the best learning experience for all your employees. Sidekick is a tool that tracks learner engagement and knowledge so that facilitators can respond accordingly and optimize training experiences.
By investing in training, you're not only giving your business a competitive advantage but also helping to ensure your employees are equipped to take on new opportunities and tasks in an increasingly challenging global landscape. 
Want to learn more about Virtual Live Learning and the Sidekick Solution? Schedule a call now!