September 22, 2022
Every day we read about companies struggling to fill roles with skilled employees. We've heard about quiet quitting. We've read about the long wait times, canceled flights, and general mayhem at the airports. We've seen the 'Help Wanted' signs outside shops. We see the 'Now Hiring' recruitment posts online. There's no denying that businesses are experiencing a shortage in skilled workers that perhaps wasn't something they foresaw. We didn't refer to the pandemic as 'These Unprecedented Times' for nothing! So, what steps can businesses take now to ameliorate the challenges they face? We first need to understand why people are resigning.
Why are employees leaving?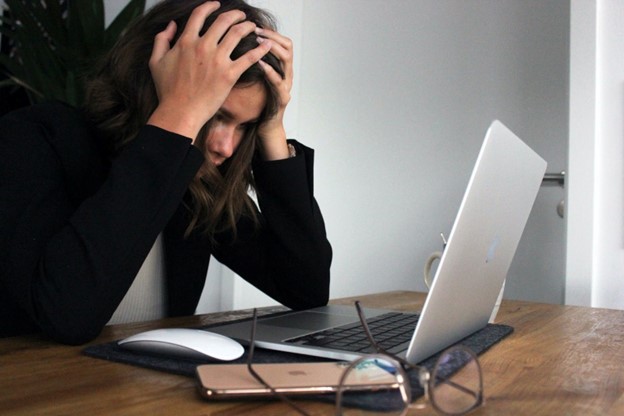 97% of employees report that they would learn a new skill if given the opportunity (HBR). But many organizations don't offer those learning opportunities or they have a reactive approach to skills shortages. Instead of offering employees continuous learning opportunities to develop, innovate and help grow the company, they respond to issues only as they arise. 
Let's take a look at a real scenario. This is the story of Jim, whom we met through one of our clients. Jim felt his previous employer didn't offer him sufficient professional development opportunities. 
Jim was hired by a scale-up company as their sales rep. They didn't give him much training when he started. He was only sent an email with links to videos and login details to apps and software. Despite that, Jim was excellent at what he does. He closed a lot of deals, exceeded targets, and worked well with other team members. 
But the thing is, Jim wasn't happy. He wanted to learn more. He felt he needed training and mentorship to grow his career. He didn't want to stay in the same position indefinitely: he wanted opportunities for growth. So, he left his job for a competitor with better live training and mentorship opportunities.
Four other sales reps followed Jim to the competitor's company, which comes as no surprise since 67% of departures at tech companies are voluntary and, according to Forbes, 45% of employees would stay if they were offered more skills and training. 
In their new roles, Jim and his colleagues feel seen, not just as employees, but as valued team members. The company saw their potential and invested in their training. Jim and the others are happier than ever. 
Jim's old company, however, is now left with the costly task of replacing Jim (and the other sales reps who followed him!). According to HR Design Toolkit, recruiting costs are roughly $5,000, and onboarding costs are $4,435, as indicated by SHRM's Talent Acquisition Benchmarking Report. When you add those figures to salary costs ($23,000) and the opportunity cost of lost sales ($1,833,33), it's clear that replacing top talent is expensive.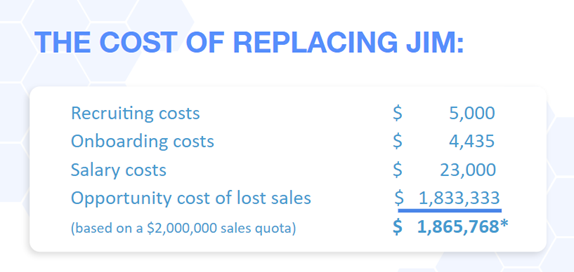 Now that you know the story of Jim, what do you need to do? 
How do you retain your top talent?
All of us have had to adjust to a different world, and now we have to make that adjustment better. In addition to offering ongoing training and development, today's hybrid and remote work setups need to learn in a different way to maintain that human connection we had prior to the global pandemic. 
In the past, businesses have made live in-person training, eLearning, or a blend of the two, available to employees to learn new skills or close existing performance gaps. When remote work became necessary, much of that live learning was put aside for the foreseeable future, transitioned to Video Instructor-led Training (VILT), or learning became a solo asynchronous activity. But what works in-person, doesn't necessarily translate directly to eLearning. 
Equip them with tools they need to learn from and with one another
Video Conferencing tools like Zoom have become common for virtual live learning, particularly over the past two and half years. And while they are valuable in connecting employees, they don't offer any learning-focused features that support the learners and facilitator.
Sidekick is an agile live learning platform that transforms every employee into a great teacher or learner. It solves real business problems as teams learn and use gamification to amplify engagement all while generating real time data to drive improvement.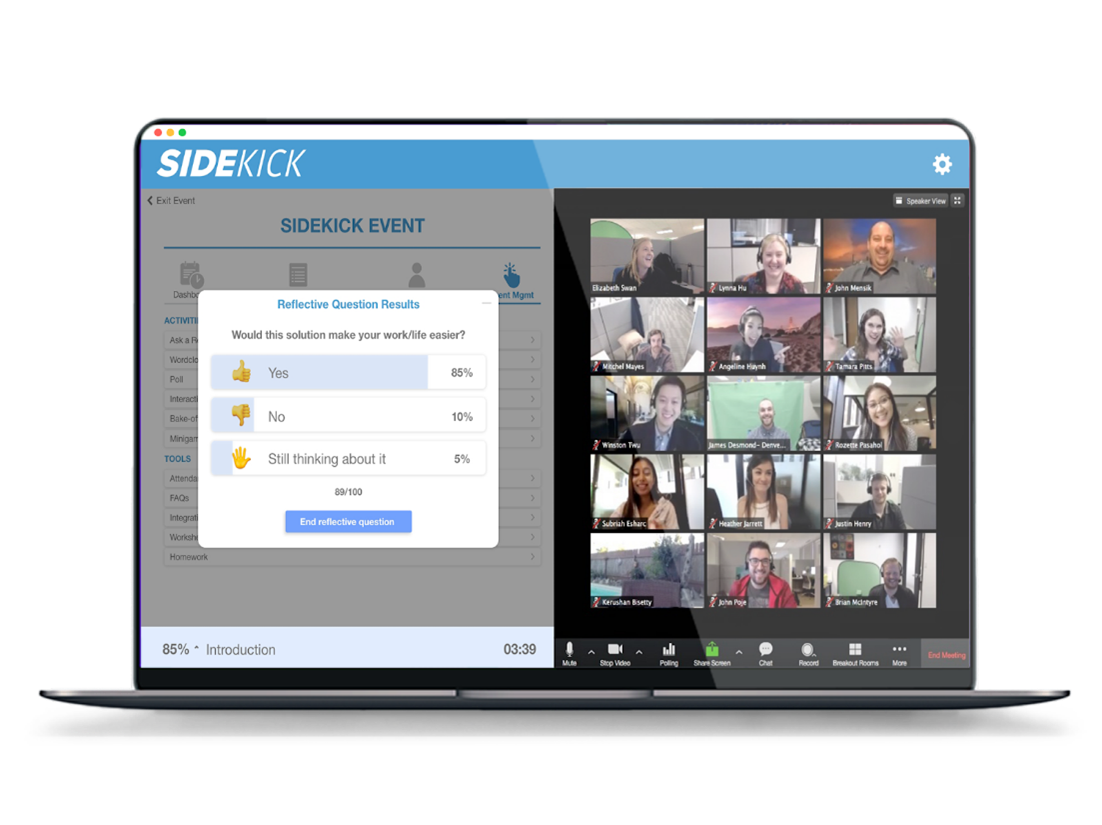 Offer them opportunities to develop professionally
Whether your company is a small-but-rapidly-growing Startup or a large multinational corporation, your employees are looking to develop professionally. As Jim said, they want to learn more and they don't want to stay in their positions indefinitely. If you're a new company that's hiring and growing, but don't yet have the Learning and Development resources and materials you need, it's important to begin and show each employee the learning journey they can take as they grow with your company.
Allow talent to connect with coaches and mentors
Creating ongoing opportunities for employees to learn is an important part of your retention strategy, and so are opportunities to be coached and mentored. Top talent wants to learn, they want to improve and they want to grow. More experienced employees and leaders should be supported in these learning activities. In today's hybrid work models, providing tools for connecting and coaching employees is necessary for success. 
What next?
Book a call with Sidekick and let's chat about how we can support you in providing the training your employees are looking for.
To schedule a demo or inquire about a Sidekick trial, contact us today.